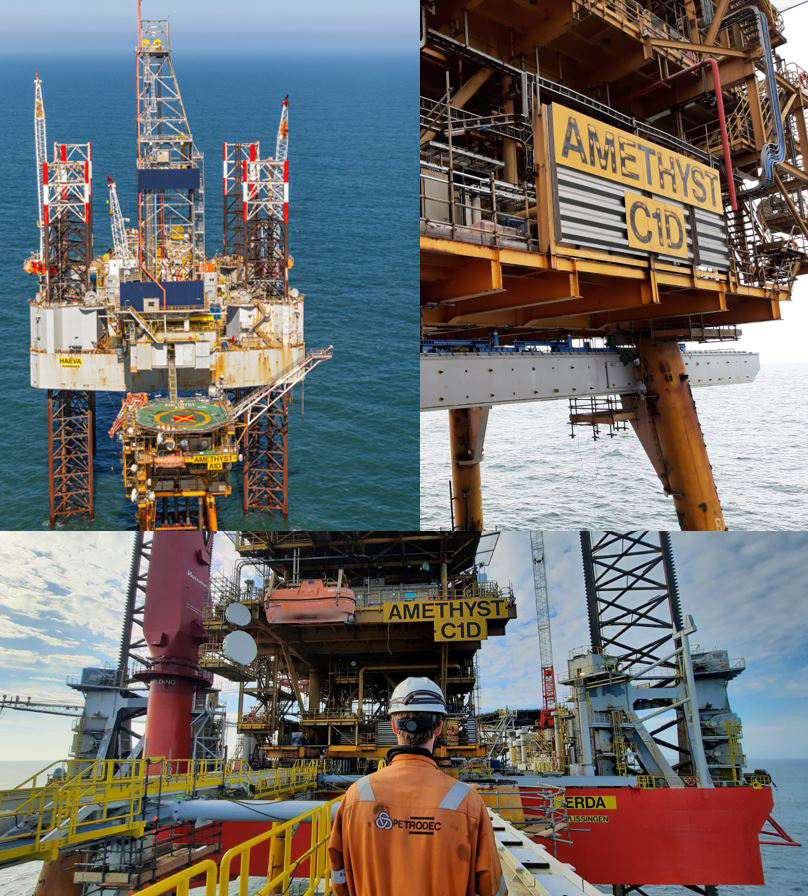 June, 2021
Petrodec is proud to announce the month of June 2021 marks the completion of 3 major milestones together with its client Perenco UK:
On HAEVA, the end of the Plug and Abandonment and Hydrocarbon free campaign on Amethyst A1D.
On ERDA, completion of Amethyst C1D P&A and HCF campaign together with the preparation of the topside for removal.
The removal of C1D topside with our patented skidding technology. It's now being prepared for tow on ERDA.
The entire Petrodec team is proud of these achievements showing our ability to deliver on two fronts at the same time and improve our operations which each new project.
Congratulations to all involved!